Practically nylon stocking flowers can be added almost onto anything that requires little decoration or makeover. Apart from bouquets and flower arrangements, these flowers can be used in hair accessories like head bands, on clips, side accessory for up-dos,  or on dresses, on gift boxes, on wall hangings etc.,the list never comes to an end.
If you are new to Nylon Flower Making, then I suggest you read my earlier posts on this topic i.e Learn to make Nylon Stocking Flowers – Part 1 and Nylon Stocking Flowers – Part -2 before reading this current post.
I have tried these nylon flowers to decorate few things.
Hair accessory:
I found a perfect thing to test the nylon flowers at my sister's place which is nothing but a beautifully tressed manikin head with a perfect hair-do to suit my needs. Thanks to my sister for keeping this in a ready-to-use state.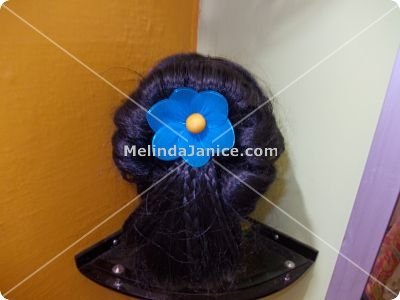 For making Rose:
Big Rose: You need approximately 12 petals – 4 in each size and a stamen with a stem to hold this flower.
Decrease the number and size of the petals to make smaller flowers.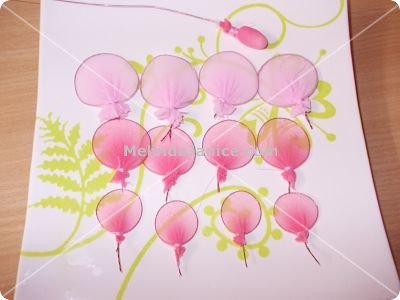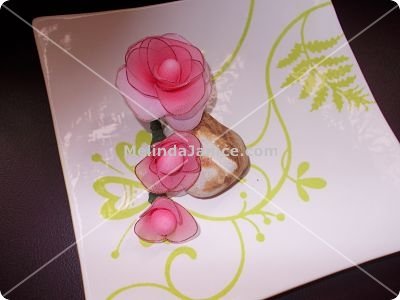 For making Bouganvilla flower:
You need 3 petals and few ready-made stamens to make one flower.
On Headband:
On a Ceramic Pot:
That's all for now! Happy flower making! 🙂